hi guys~! it's nail art time! O(≧∇≦)O today i'll try to use N.NAIL Black And White Dairy Cows Pattern Fluffy Stickers that
KkcenterHk
kindly sent to me~ ⊙ω⊙
N.NAIL Black And White Dairy Cows Pattern Fluffy Stickers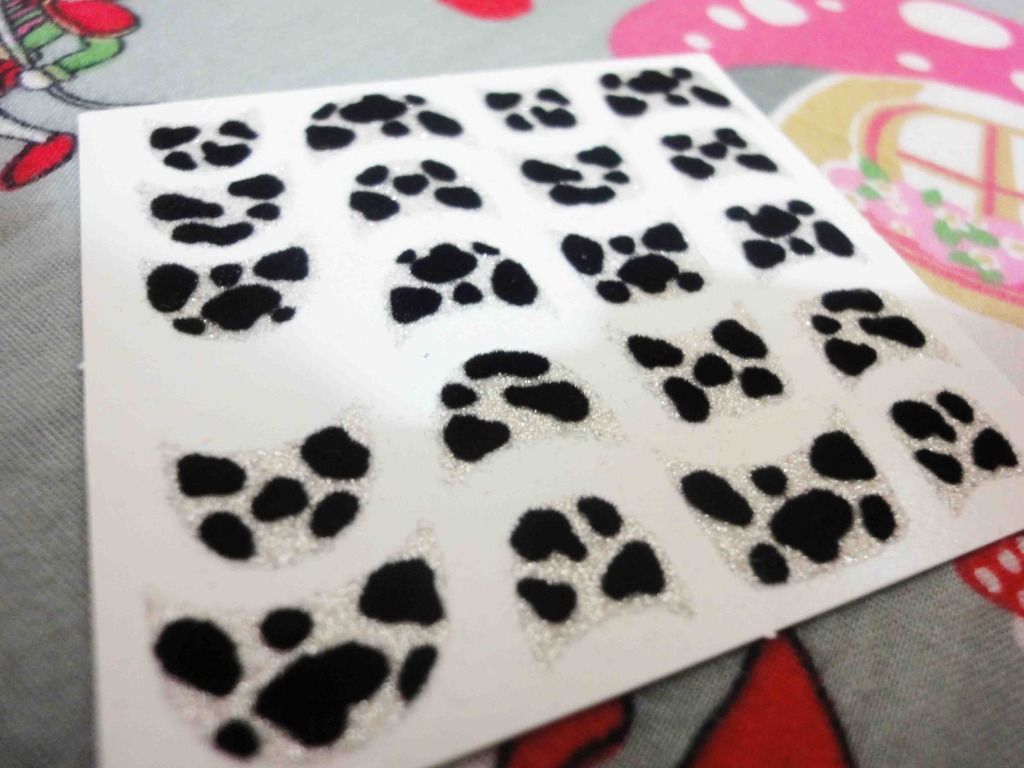 Descriptions:
100% Authentic
Use : Nail Decoration
Color : Black White White Part Accompanied By Glitter
Each Card Has 20 Different Sizes Of Dairy Cows Fluffy Stickers In Total
Exquisite And Fashionable
Suitable For Everyone
A Variety Of Other Patterns To Choose
actually when i asked by KkcenterHk which model did i want to review, i was kinda confused because they have so many models and so many cute nail accessories. So Zen picked this one for me, she said this one will looks very cute on my nails. (❁´◡`❁)
so here is it! after applied to my nail.
at first i was wondering, how the hell did i put this nail stickers on my nails?
is it the same with the other nail decals?
should i use water?
is it okay to wet the fluffy part?
is the size of this stickers fit my nails? ⊙△⊙
but after i tried it, all of my confusion is gone!
it's actually the same with the nail decals!
see the tutorial here
and it's totally okay to wet the fluffy part!
and the size is actually fit all my nails perfectly!
OMG i can't bear all of my happiness after all of my confusion is gone. ヽ(*≧ω≦)ノ
in fact, i found that this nail stickers are easier to use than the nail decals.
the stickers is more thicker than the nail decals so i don't have to use tweezer to carefully pick out the design,
i just can use my hand to do it!
very very happy with this product!
and it looks so cute on my nail! *thank you zen LoL
here is another pics~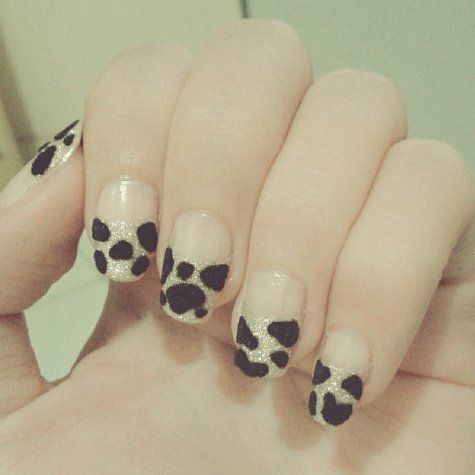 so cute right? ლ(╹◡╹ლ)♥
you can get this nail stickers at
KkcenterHk
for USD$2.90 only!
here
is the link of this product if you interested.
They have another design to choose too!
and you can have 10% off using this code:
MATCHA
you can use the code with any products on
KkcenterHk
so don't forget to check on their website.(-^〇^-)
what do you think about this this nail stickers?
don't forget to comment bellow~!
Have a nice day~ ヽ(^Д^)ノ