Follow my blog with Bloglovin
Hi guys~! today i'll review my new eyeliner which i
LOVE
so much!
hope you guys not get bored...... (´・_・`)
it's
Holika Holika Jewel Light Waterproof Eyeliner!
Descriptions: Holika Holika Jewel-Light Waterproof Eyeliner is a long lasting waterproof eyeliner that stays on your eyes without smudging through sweat or sebum. Starting from the inside corner, fill in between lashes. To use as an eye shadow, draw a thick line then blend the line into the lid.
It have a lot of beautiful sparkle selections of colors to choose!(●´∀`●)
Mine is in No. 5 and No. 8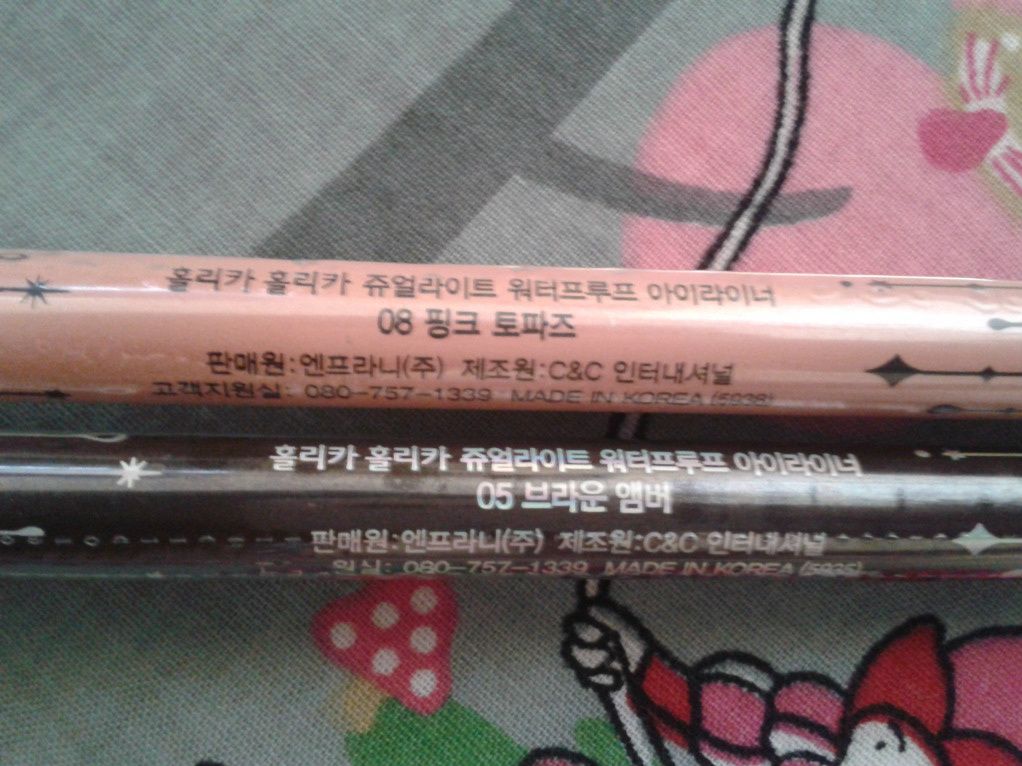 No.5 is a beautiful natural brown with a little bit of glitter
No.8 is really gorgeous light pink color with glitters! really nice on inner corner of your eyes!
Swatches
Add a little bit of water
It's still there!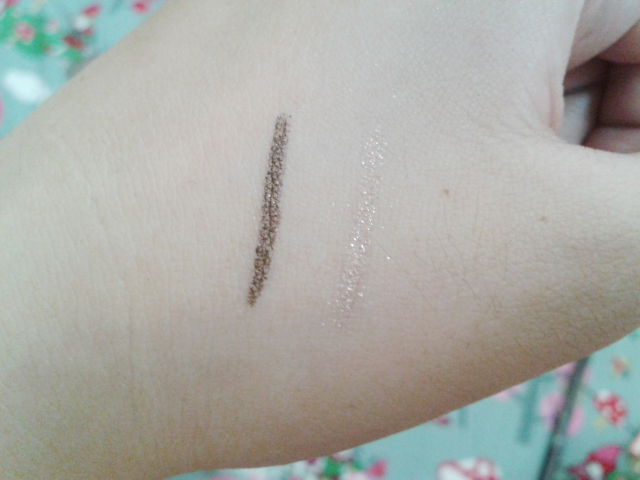 Rub HARD! it's still there! only fading a little bit!
WOW! i'm really impressed with this eyeliner! the texture is so creamy and glides easily on my lids, my tips for this eyeliner is wait about 5 seconds or more until the eyeliner sets. If you rub it right away after applied it will smudge! so wait until it sets for a long lasting wear.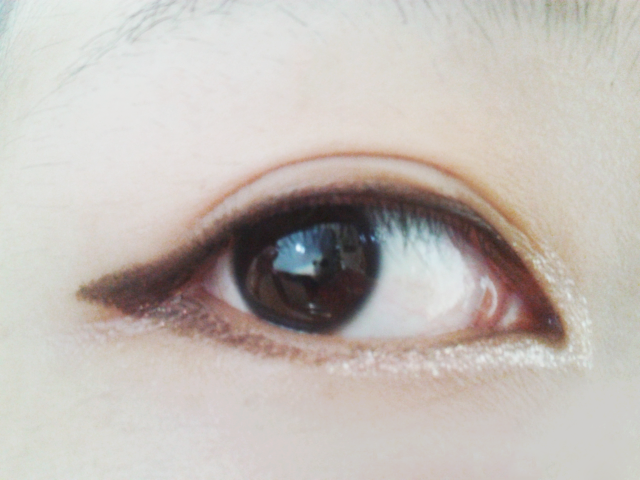 On my eyes
Pro:
- CHEAP
- 8 different colors to choose
- Waterproof
- Smudgeproof (wait 5 seconds to sets it)
- I love the packaging!
- have glitters for sparkling eyes
Con:
- not for people who love matte eyeliner
Rating: 4.5/5