Hi guys~~
Finally a review! :D
today i'll review my recent haul from NYX
i bought their makeup pallete called "
S115 - The All Ever Wanted Book
"
Descriptions from NYX website:
This breathtaking selection of 72 gorgeous eye shadows, 8 face colors, 6 lip colors, 4 blushers and face powders answers the dreams of so many makeup fans. The signature box opens like a book with the tray of eye shadows sliding over to reveal makeup below.
Dimensions
Compact: 7"W x 7"H x 1"D
Extended: 10"W x 11.81"H x 7"D
and here is mine
Open it to see 72 eyeshadows and it comes with a nice mirror too.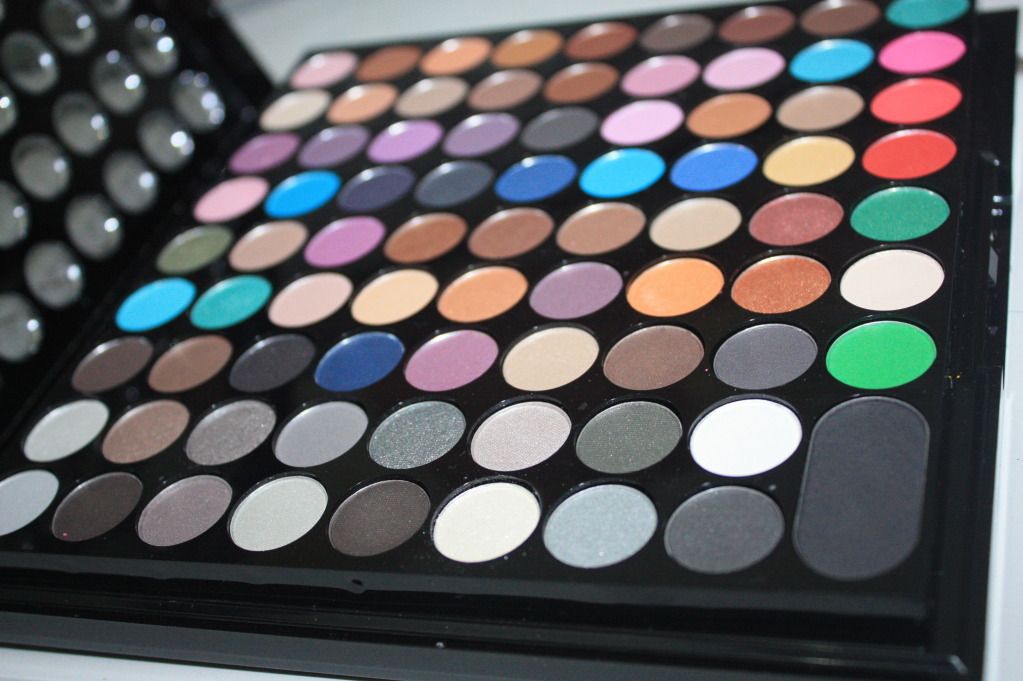 Slide the eye shadows tray to see a nice blushes and lip colors, below.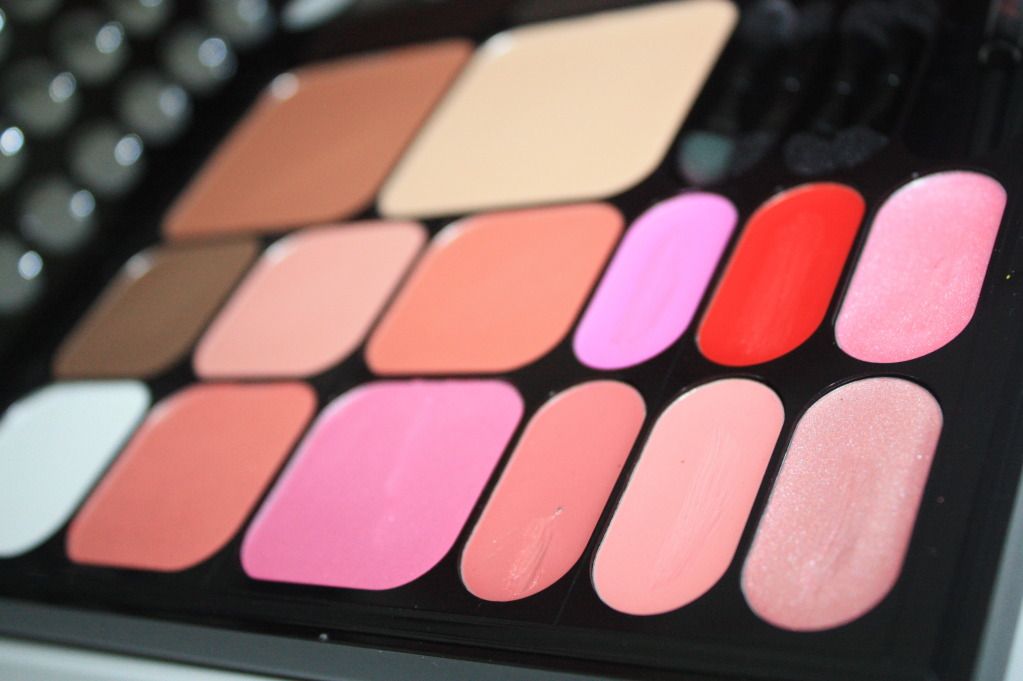 My opinion for this pallete is, it's great for traveling! you can put it inside your bag because the pallete is not too big and it have anything you need!
eyeshadows, blushes, lip color, face powder, bronzer, contour and highlight. it have a lot of products in there.
- Eyeshadows
72 colors of eye shadows is a lot! the eye shadows is pretty pigmented and not chalky at all, the eye shadows is quiet small comparing to single eye shadows but 72 colors is a pay off.
- Blusher
i love all of 4 blusher in it! it's pigmented and give a nice finish to my pale face.
- Lip colors
the lip colors in this pallete is really sheer, that is a let down for me. if the lip color is pigmented this pallete will be perfect.
- Bronzer, Face powder, Contour and highlight
the face podwer match my skin tone really well! the contour is too dark for my skintone but i love the highlight. For the bronzer, i'm not really using bronzer so i use it to contour instead because the color match my skin tone more.
Swatches:
Some of eyeshadows swatches ( i can't swatch them all LOL )
no primer applied for this swatches.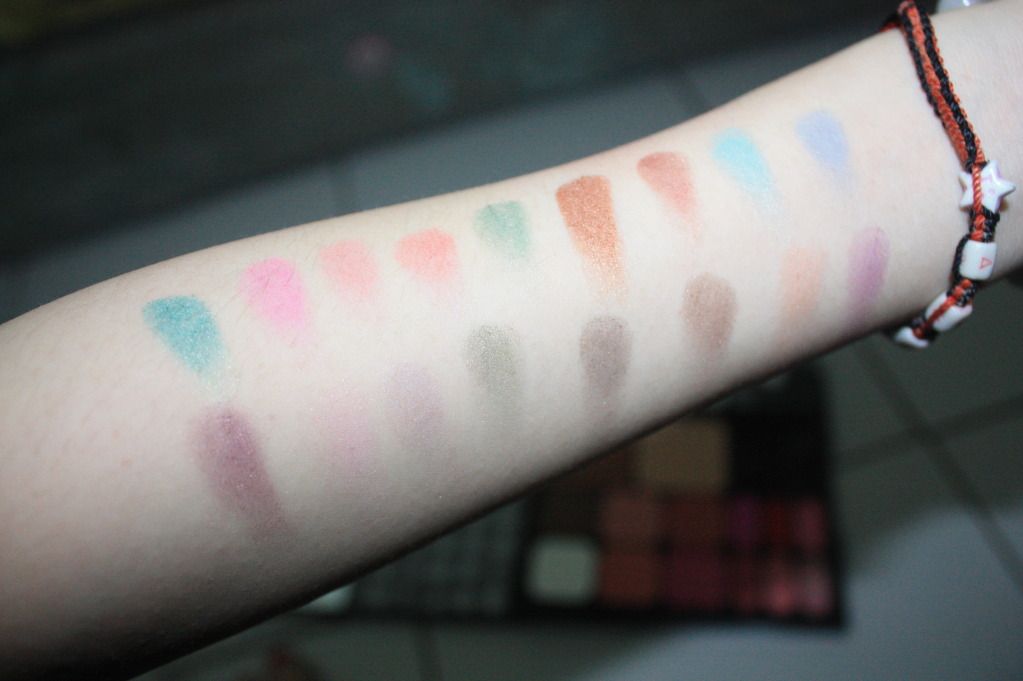 with flash
without flash
Blusher, highlight and contour swatches
Lip Colors swatches
Pro:
- 72 nice and pigmented eye shadows
- 4 great blusher
- hightlight, bronzer and face powder is great for fair skin tone
- Great for traveling
- come with a nice mirror
Con:
- Lip color is sheer
- Contour color is too dark for me
- the apllicators is not great
Rating: 4/5
How is your opinions of NYX products?
i like their products because it's affordable and the quality is great.
what is your favorite products from NYX?
let me know guys~ :D
xoxo
Matcha