Hi lovelies~!
today post is about Makeup Challenge by
Looxperiments
,
the challenge is to follow one of their makeup tutorial and make a blog post about the result! the prize is sponsored by
indomakeup
.
this Challenge is for Indonesian Citizen only, and
here
is the requirements for who want to join this makeup challenge!
The tutorial i choose is the oriental look! you can see the tutorial by Looxperiments
so why don't i give a try? (●´∀`●)
here is my version of Oriental Look,
the main color is Red and Gold, Red is a lucky color according to Chinese culture.
Here is the full face look (with flash),
note: this is my first try to join a makeup challenge so please bear with me.
without flash,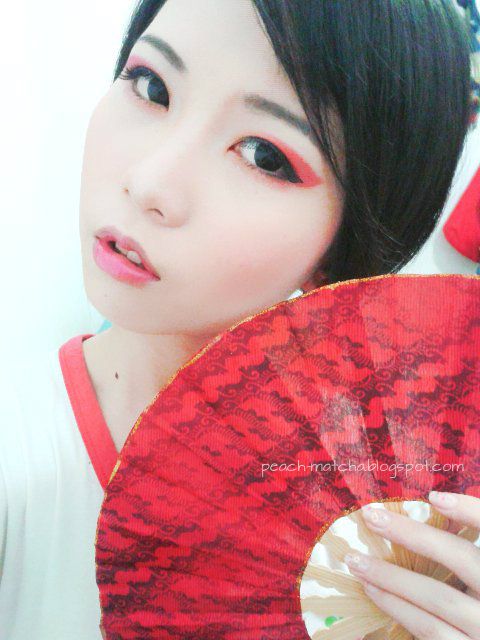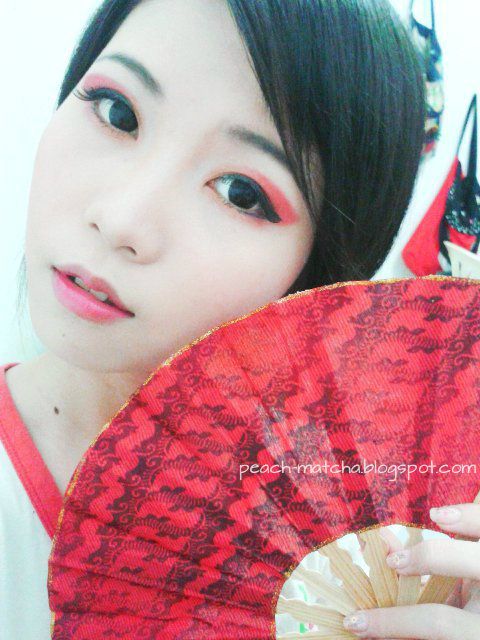 so that's it my entry for Looxgiveaway MakeupChallenge!
i hope i have a chance to win, LoL ⊙▽⊙
Have a nice day lovelies~
( ´ ▽ ` )ノ