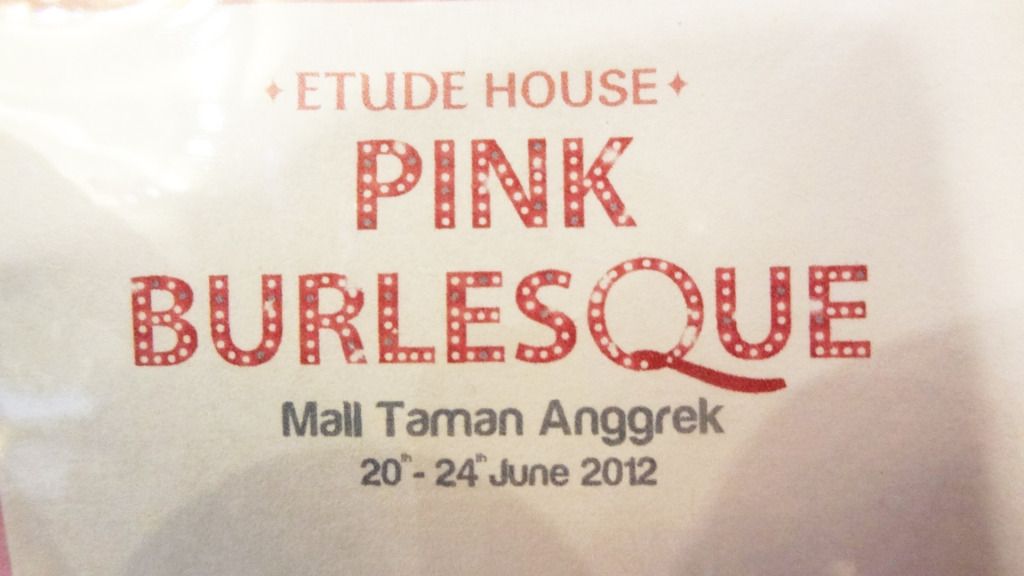 Korean cosmetics lover? you will love this post!
This is Etude House Event, Etude Time 2: Pink Burlesque!
Thank you Etude House for inviting me on this event, i'm super happy!
when arrived i was greeting fellow bloggers that already there, and they remember me!
lol~ so happy, they're so kind, \(T∇T)/
they told me to registered my self first, and i got this after that.
the event started and there's a speech from Etude House important people about the new launched products and there is a makeup demo from Korean Makeup Artist! ⊙▽⊙
Korean makeup artist. so pretty! like a korean girl band member! *A*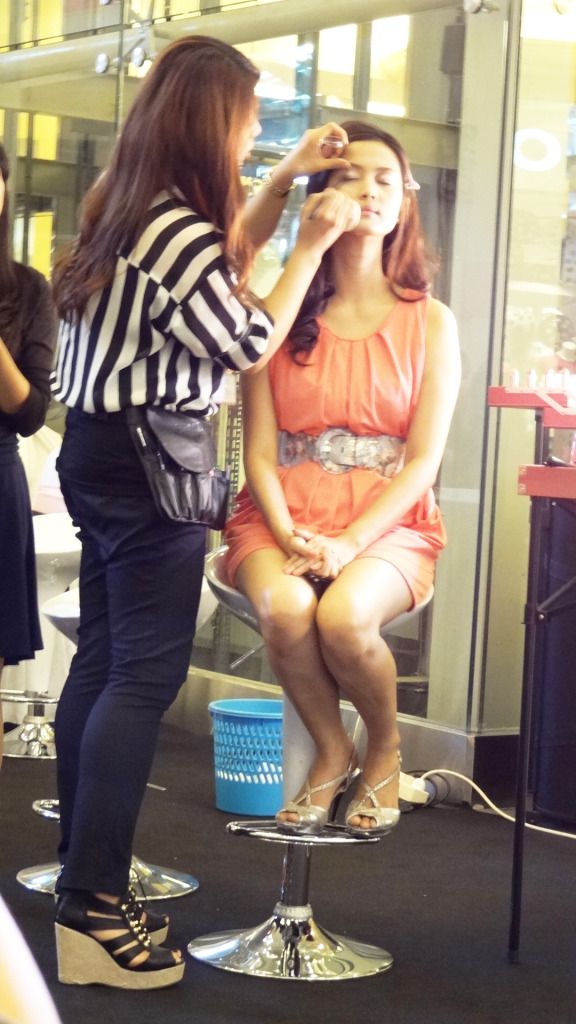 doing makeup demo
sadly i forgot her name, T_T
when doing makeup demo, she described everything about the product and about etude house product that is so popular in Korea. She speaking in Korean language, i don't understand anything but thank's god there's is a translator. (ノ´ー`)ノ
model before makeup
model after makeup
the theme of this makeup demo is Korean Girl band Look: Semi Smoky Eyes,
the result is very natural with a flawless skin. All product used is from Etude House.
so many guest from Media and of course beauty blogger
After the event me and my friend who is come late (lol),
we go walking around and take a lot of photos using her camera.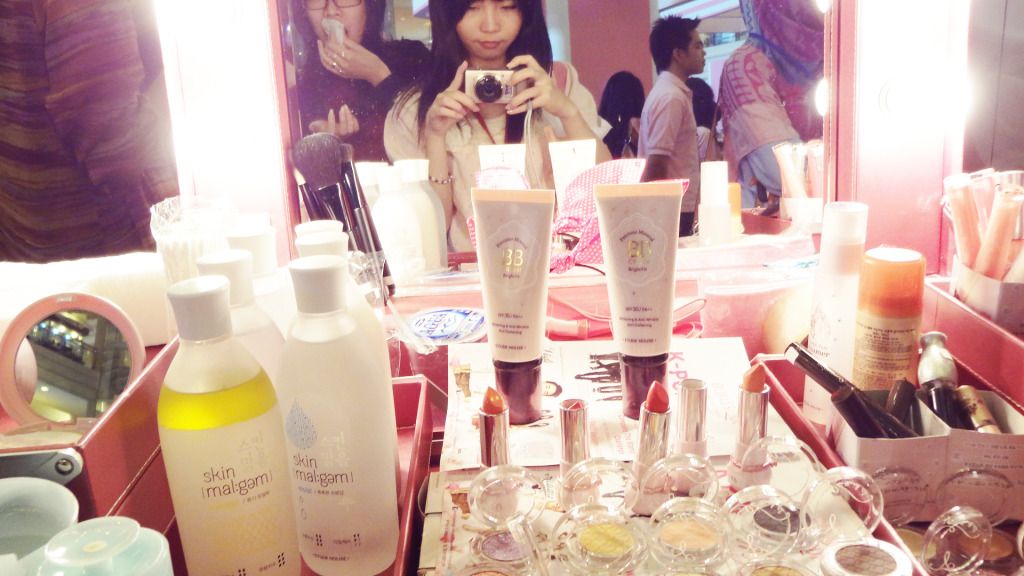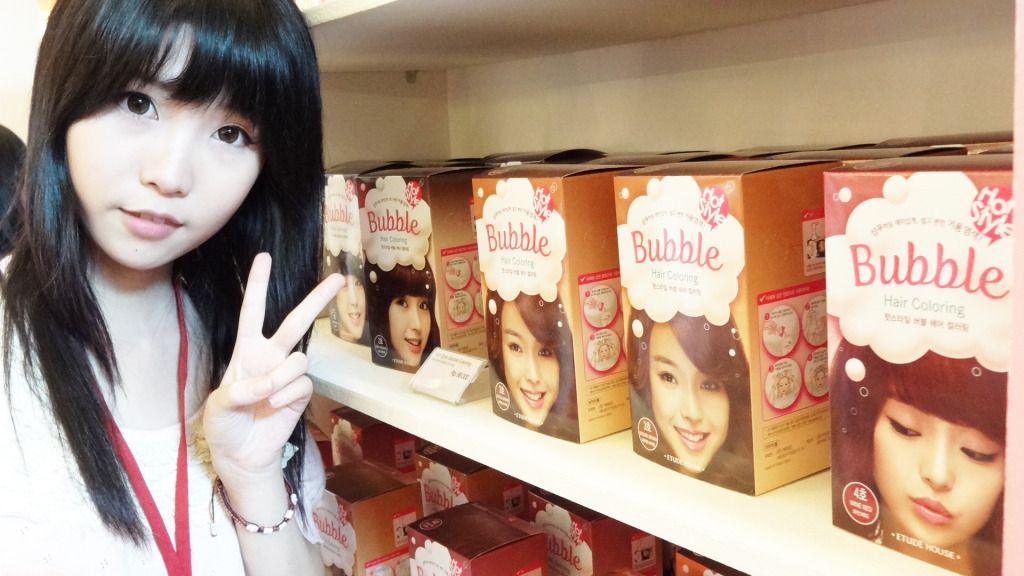 swatches around~♥
spotted Cominica from cominica.net! but don't have courage to greet her, >.<
Last picture with beautiful Korean Makeup Artist!
my friend Zen covering her face in the middle, ≖‿≖
I got this goodie bag from the event! Review coming soon!