hi guys~!!
finally i'll update my cosplay related post! (≧∇≦)/
i already attended a lot of event but not posted here yet, hehe lazy me. (゜▽゜;)
i'll post about this event that i attended on 5-6th May 2012
the event is called IFEST and been held at PRJ Kemayoran, Jakarta
My friend Angel from Angel Rose Boutique want to open a stand there.
the stand is called Angel Rose Boutique & Coffee and the inspirations is "Maid Cafe"
something like this
she made an auditions and lucky me! i made through the auditions!
The costume is provided by Angel and all we need to do is selling coffee, cookies and offering customer to buy clothes from Angel Rose Boutique.
Here is some photos taken from our friends,
Angel, Me, and Risu
Me and beautiful Risu and Angel
another picture of me taken from various kameko,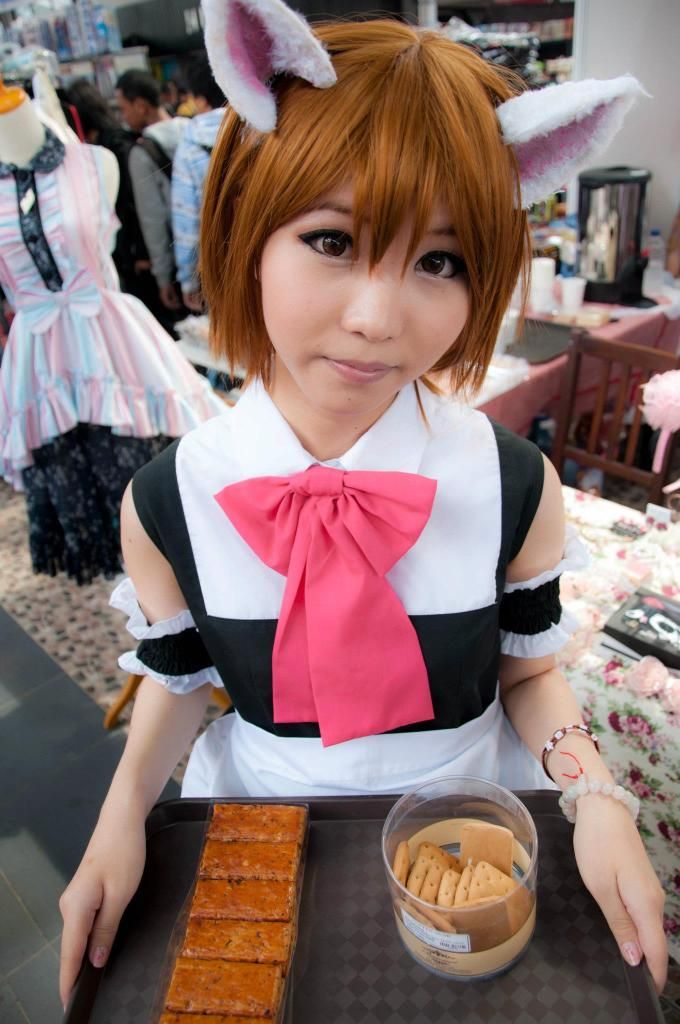 Last is group photo!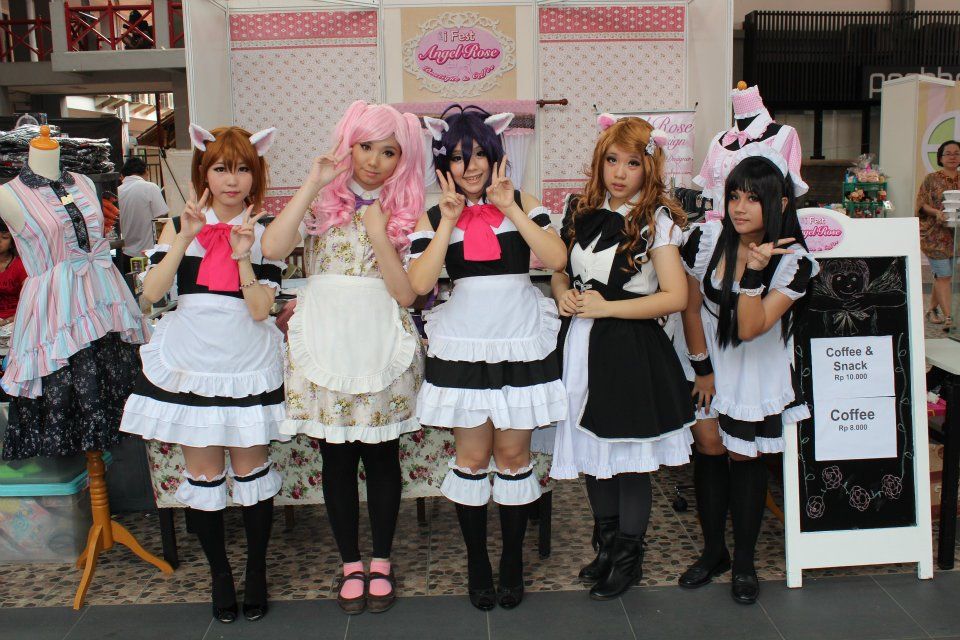 i really enjoyed the event, even if it's really tiring to wear high heels and standing a lot, ⊙△⊙
have a lot of fun on the last day though, ⊙ω⊙
Thank you Angel for the opportunity to join this event!
aahh~ i really want that cute maid costume, ヽ(;▽;)ノ
hope i can have it someday~
that's it for today!
thank you for reading~
have a nice day guys~ ( ´ ▽ ` )ノ