Hi guys~
more circle lens review~!
this review is sponsored by
Softlensholic
They kindly sent me this Geo Princess Mimi (Apple Green) for review purpose.
Geo Princess Mimi is produced by Tsubasa Masuwaka. Super popular Gyaru Model from Japan.
She is sooooooooo pretty right?? (●´∀`●)
Geo Princess Mimi in Apple Green
Geo Princess Mimi in Apple Green (WMM 303)
Brand: GEO
Origin: South Korea
Diameter: 15.0 mm
Water content: 38% - 42%
Base Curve: 8.7
Life span: 1 year
Here is how it's look on my eyes
The color of this lens is green with a hint on yellow ring on the pupil area. Thick black ring on the outside makes it looks fake. But it's looks really nice from a far! and not forgetting 15 mm larger eyes effect~! (◕‿◕✿)
What i really like about this lens is, it blended really well on my dark iris, but i can still see the green colors. It's looks pretty vibrant on my dark eyes. This lens really good for cosplay~
This lenses if MAD comfortable! i don't know if it just me, but i feel's like wearing nothing with this lens~ i will sure buy another colors from this series~!
(*≧▽≦)
More Picture wearing Geo Princess Mimi Apple Green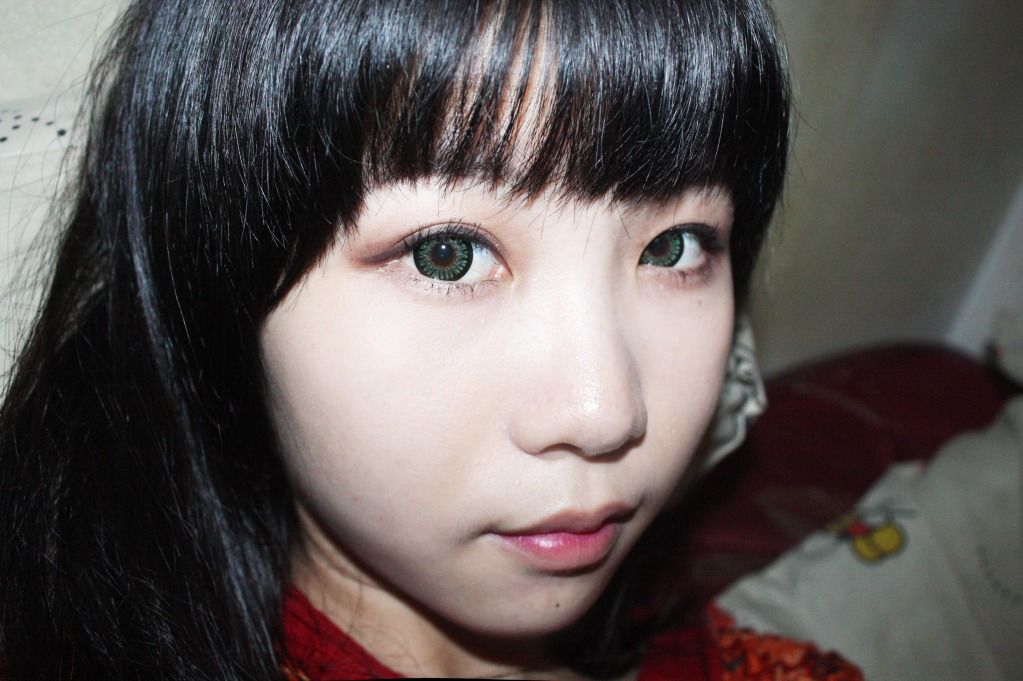 looks nice with more distance right? (●´∀`●)
Sorry for my creepy smile...(T▽T)
Pro:
- Vibrant color
- 15.0 mm enlargement effect
- Comfortable
- Easy to find
Con:
- Look not natural if you look closely
Please don't forget to check
Softlensholic
for affordable lenses~ (for Indonesia Only )
Thank you for reading~ hope you guys not get bored. (´;ω;`)
Have a nice day~