Hi guys~! Another review of Etude House make up now~
I just can't get enough of Etude House, (●´∀`●)
Ai ni from
Mylovelysister
kindly sent me this product to try, *happy tears \(T∇T)/
okay so the product is called Touch Touch! Shadow Liner, Mine is in No.3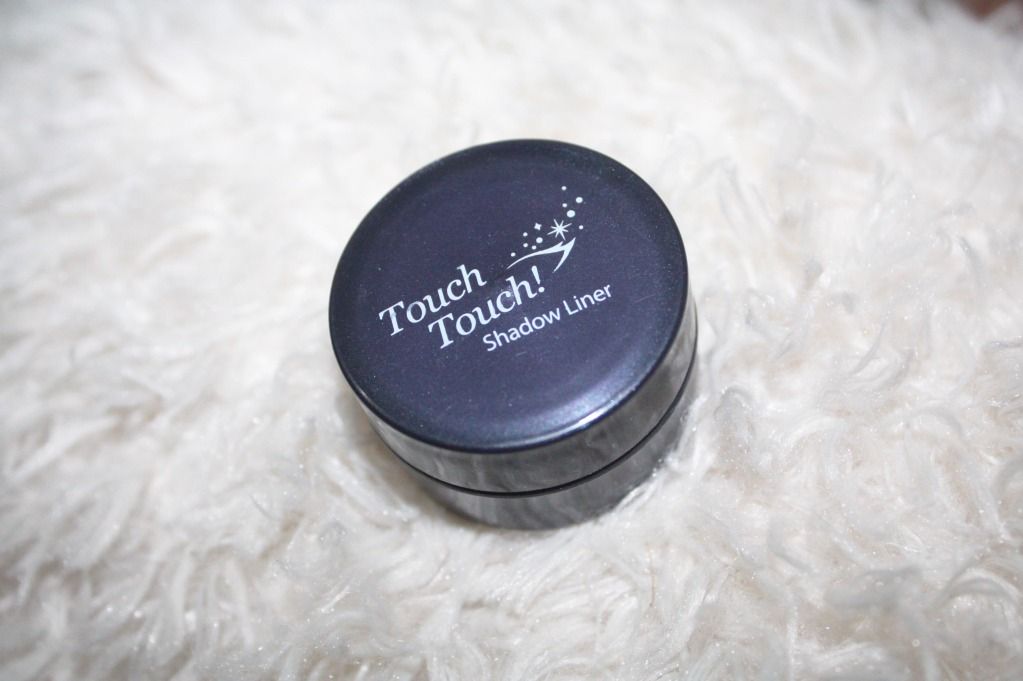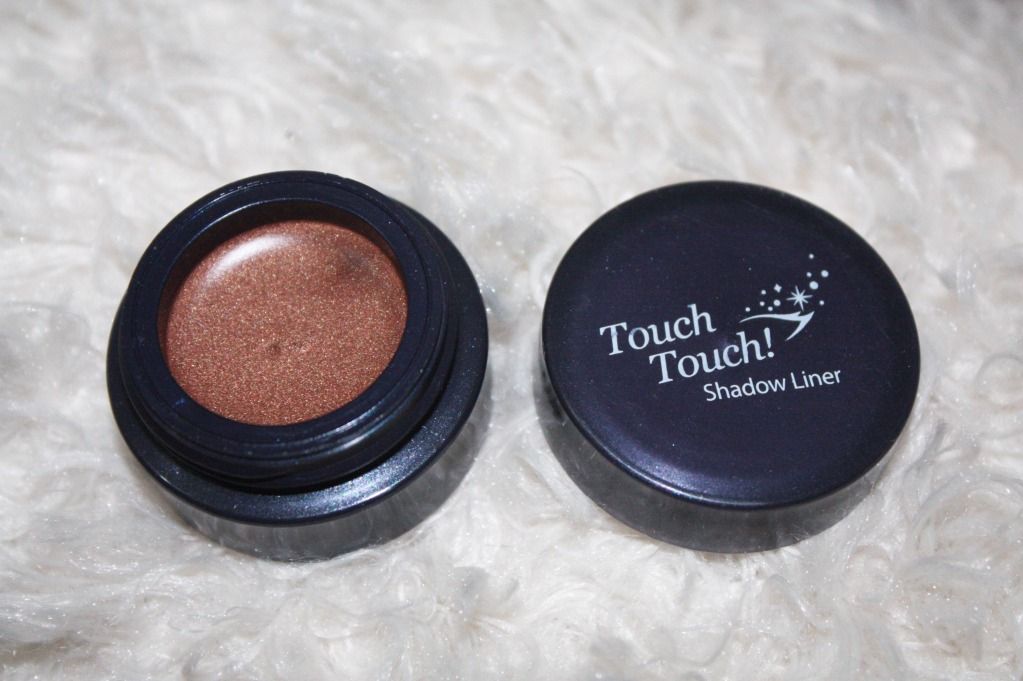 this shadow liner have 4 different colors to choose.
The texture of this shadow liner is so creamy! i try to swatch it on my hand with eyeliner brush and it glides on like butter~ ⊙▽⊙
swatch on my hand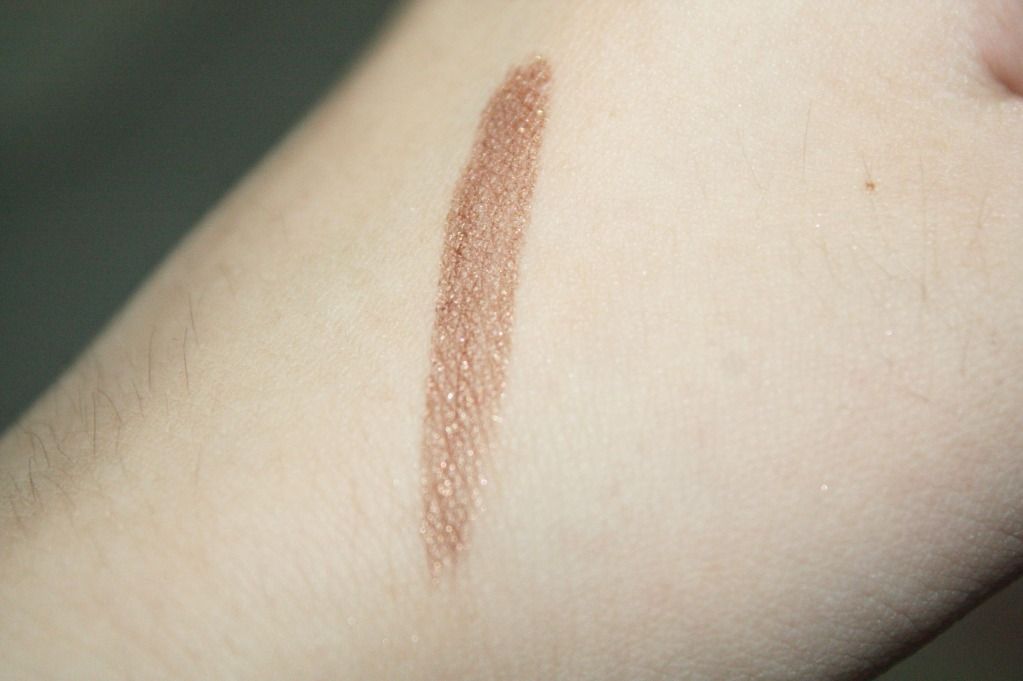 the color is brown with fine gold glitters, it's so pretty~ (´∀`)
Okay, i live in humid city so eye makeup have to be waterproof!
so here is waterproof test~!
and after rub my hand with the water, it's still there~!! but the color fade a little. At least it will not give you panda eyes!◎▼◎
what i like about this shadow liner is the color is really pigmented and intense.
so we can use it as an eyeliner and eye shadows as well! ('∀'●)♡

Used as Eyeliner
Used as Eye shadow
One product and you can use it two ways~! so cool right?
I'm into natural makeup looks lately, so i used brown color a lot. Like eye shadows, eyeliners... i really like my
Holika Holika Jewel Light Liners
, but now i think this one will be my favorite! because with just one products i can have my eyeliner + eyeshadow = so convenient!
One thing that i don't like about this product is,
whats wrong with the packaging? (/゚Д゚)/
Usually Etude House have a really cute and princess like packaging...(>д<)
well, it's okay because the product it self is great. (*´・v・)
Pro:
- Really Pigmented
- Creamy texture
- Waterproof
- Smudgeproof
- Not pricey
- Convenient 2 in 1 product
Con:
- Boring packaging
Rating: 4.5/5
Another great find! Maybe No. 1 or No.4 will be a great choice for more intense makeup~!
if you interested in this product don't forget to visit
Mylovelysister
or their Facebook
here
. They sell a lot of Korean and Japan beauty products. Unfortunately they don't ship worldwide, but i'm sure there's a lot of Online Store that Sells Etude House products and ship worldwide. (´∀`)
That's it for today i hope you guys enjoy my review.
Ah! and i added Formspring on my blog, so if you guys want to ask something please do~
Last Picture of my self using the product as eye shadows,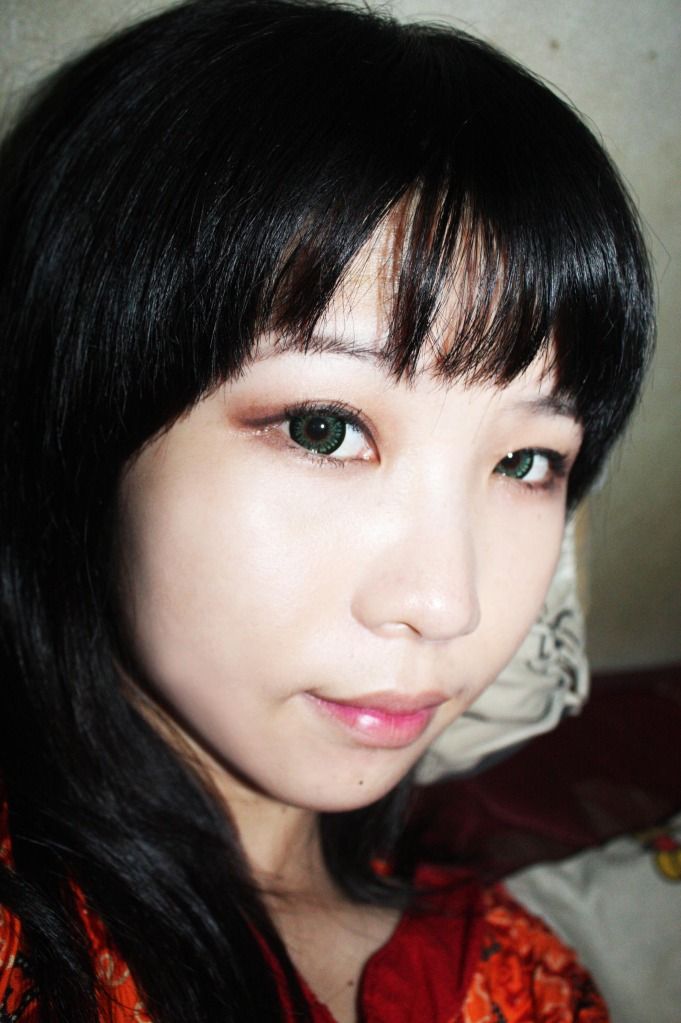 Have a nice day! \(^▽^@)ノ