hi guysss~ sorry for lack of posting >.<
as always~~ i'll review one of my make up collection~
please don't feel bored,
today review is about~
Etude House Proof 10 Eye Primer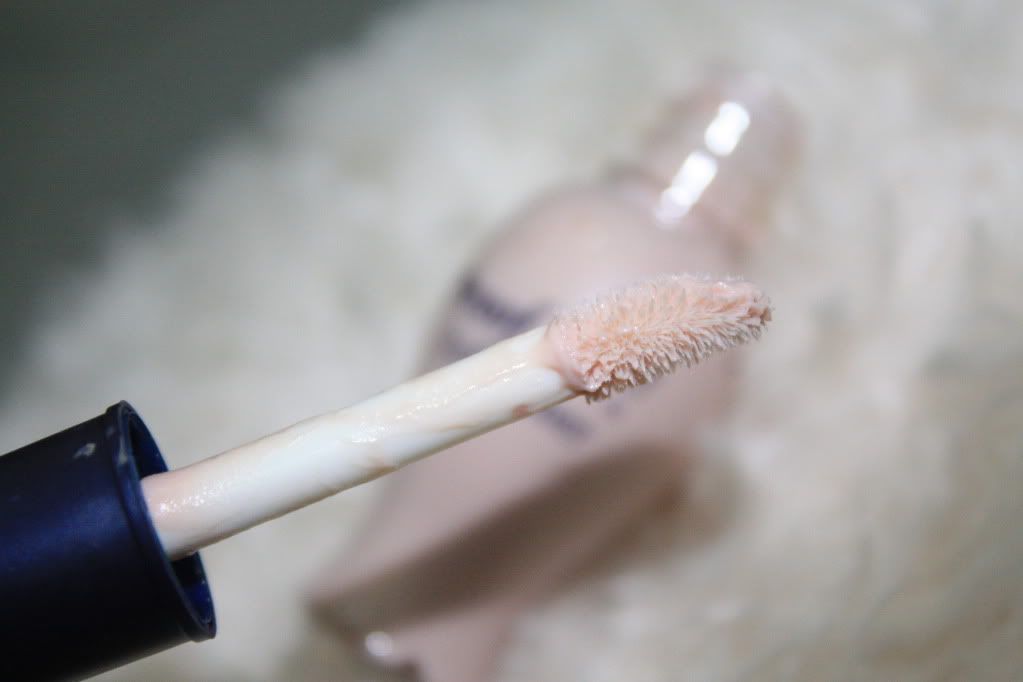 I always want to try eye primer, because when i wear eyeshadow it always fade away and not long lasting.... and i heard about Urban Decay Primer Potion which is very famous among beauty blogger, but when i check the prize OMG it's too expensive for me....
so i search for eye primer that maybe can be compare to UDPP, and i found this!
Whats written on the box:
Proof 10 eye primer supplies coverage to eyelids and around the eyes to enhance eye shadows color and integrity for a longer lasting, perfect 10 look.
i try to swatch it on my hand, and its blend well too~
some experiment on eye shadow~
can you see the different?
the upper line is
WITHOUT
eye primer
and the bottom line is
WITH
eye primer~ it makes the color show really well!
on the second picture i use really sheer color eyeshadow, you almost can't see light green, light blue and light pink color without eye primer.
I really in
LOVE
with this eye primer~! my eyeshadow stay in place all day~ and it's
CHEAPER
than UDPP~!! i bought it for IDR 95.000 = around $10 ?? totaly HG because the price is so cheap compare to its quality!
Pro:
- Cheap
- Easy to find
- Long Lasting
- Good Quality
- Enhance eyeshadow color
Con:
- Maybe it'll be hard to get the product when it almost run out because the shape of the packaging.
Rating:
4.5/5
btw i can't get in touch with
Glitterskulls
, she won my mini giveaway, but because of this i can't send the prize, hmmm maybe she will reply me, i'll wait for a couple day,
thats it for tonight~
have a nice day~