hi guys~ lack of post i know
so today i'm goint to do a review on this famous eyeliner~
K-Pallete 1 day Tattoo Eyeliner ( jet black )
Finest eyeliner in Japan! It will last all day, which is why it is given the name "one day tattoo". However, it is still easy to remove with eye make-up remover. This brush-type eyeliner allows you to make very fine lines that will stay and not crumble off like most sponge type eyeliners.
i saw so many review about it on internet, so i'm curious and want to try this eyeliner too~
the eyeliner comes in two shades jet black and super black, mine is jet black~
here is the swatch on my hand
you can make a super thin line with this!!
the tip of the eyeliner is very thin, and its so easy to use even for beginner! you can draw thin line and make a nice winged eyeline with this~
Rub rub rub~the color begin to fade out


Add water hmmmm...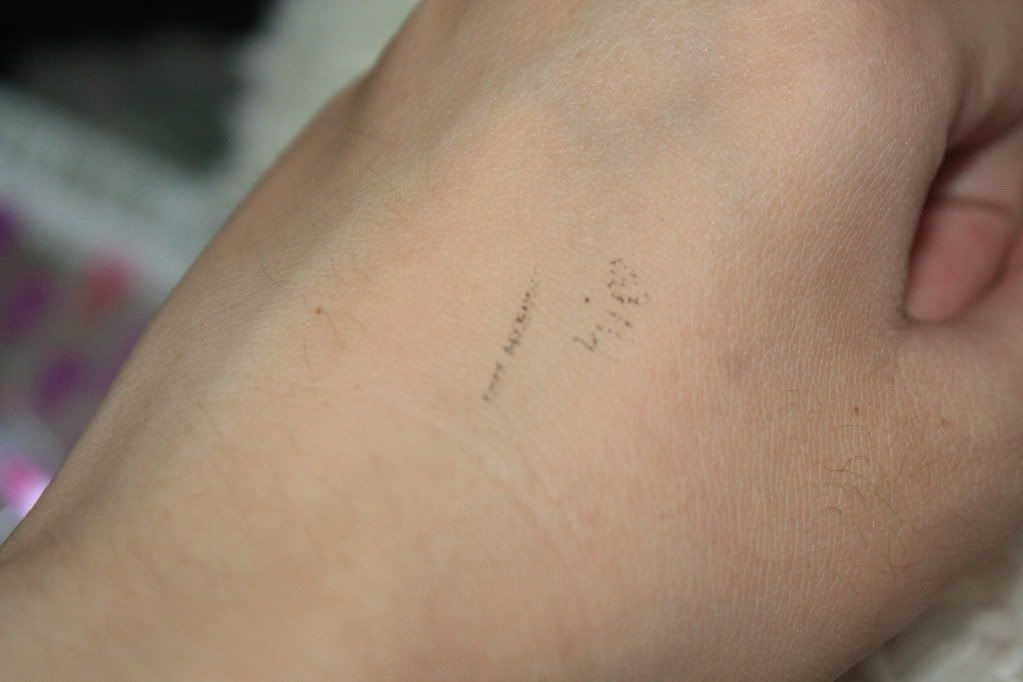 and rub again, its still there
the staying power is good too~! but NEVER rub it! i noticed this eyeliner was easy to rub off, but its works better if you use eye primer and the color show more intense too.
the only thing that i don't like is i have to do multiple coat to have a darker lines if you don't use eye primer...

but this eyeliner is easy to remove with eye remover which a plus for me.
Without primer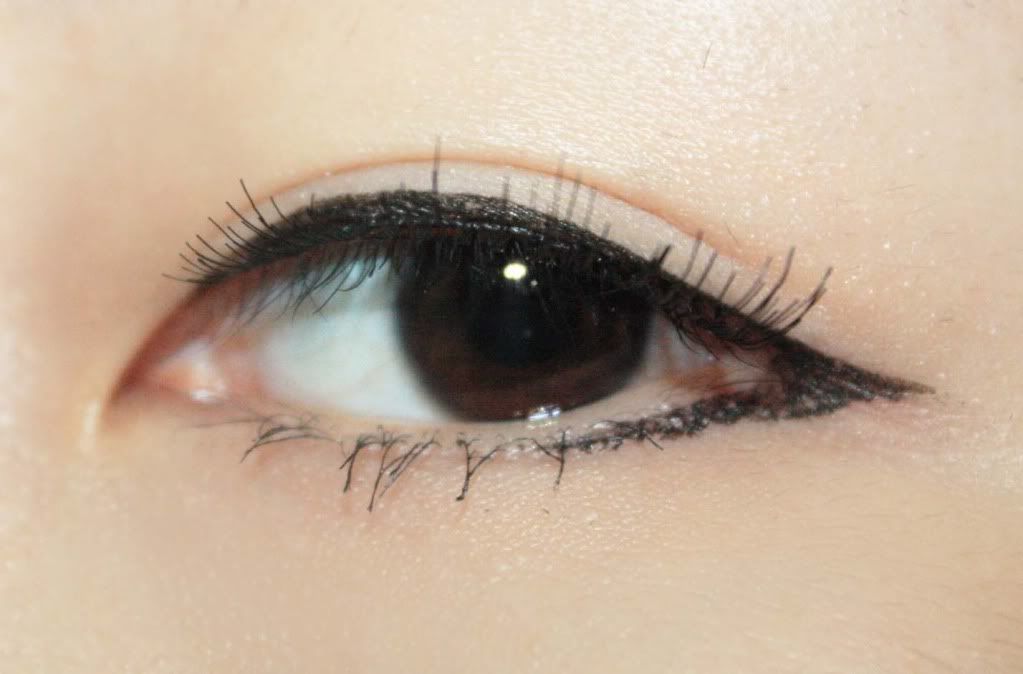 With primer (see the different?)
Pro :
- Easy to use
- Can make a super thin line
- Waterproof (don't rub!)
- Long lasting
- Easy to remove
- Easy to buy
here
or
here (for indonesia only)
Con :
- Easy to rub off
- Have to do multiple coat to have darker lines
tips: Use eye primer
Ratings: 4/5
And Don't Forget to join
Life Sparkles
Giveaway! Hannah will give away Barry M Nail Polish for the winner~
here's how you enter:
You MUST be a public follower of
Hannah
blog and comment with your GFC, email address and name of the Barry M polish you'd like to win.
1 Extra entry: follow her (@IamHannahx) on twitter and tweet about this giveaway, mention her in the tweet so she can see it!
1 Extra entry: Post about this giveaway on your blog
1 Extra entry: Put this giveaway in your sidebar
This Giveaway will close on Midnight UK time Friday 4th November 2011 and the winner will be announced Saturday 5th November 2011 :)
good luck everybody~ have a good day~