Hello guys~! i'm back~!
and i'm doing more review for you guys of course~XD
today i'll review a lip tint from Etude House
Miss Tangerine Soda Tint (no.1)
the models looks so cute~~

it have two colors, no.1 is
cherry red
and no.2 is
tangerine color
(orange)
mine is no.1~
As always Etude House makes cute packaging~ Lol
you can see it has two separates layer of liquids, the clear one is the soda.
so before using it we have to shake it so the liquid will blend.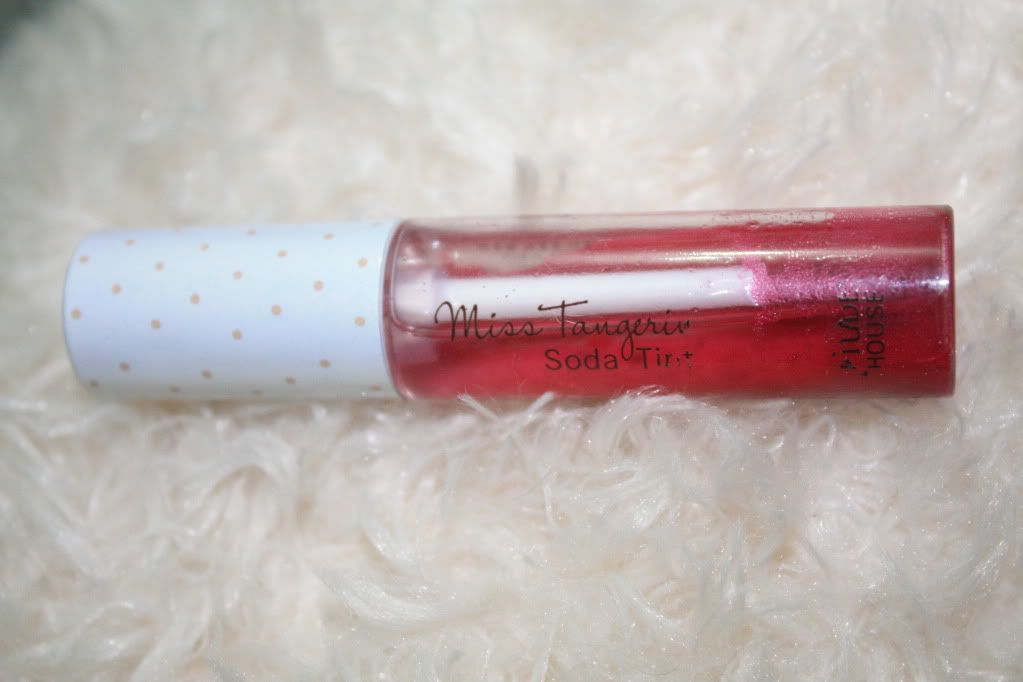 how it looks on my lips
Bare Lips ( with and without flash )

Using Miss Tangerine Soda Tint ( with and without flash )
it looks so reddd with flash, but it looks more natural in real.
the color looks nice on lips, and it give a little cooling effect on lips when applied.
but i have so many things that i don't like about this lip tint.
the color is nice but it's not last long, about 1 hour i can't see any color anymore.
and it tastes bad, i don't like the taste of the soda, also it makes your lips dry too~ so it's better to use lip balm before.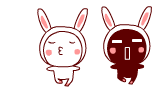 Pro:
- Nice Color
- Looks natural in real
- Cooling effect on lips
- Cute packaging
Con:
- Taste bad
- Not long lasting
- Not good for dry lips
Rating: 3/5
Not sure for buying this again, i want to try another lip tint~

Last Pic,
Thx for my uneven eyelids, so i cover it with peace sign,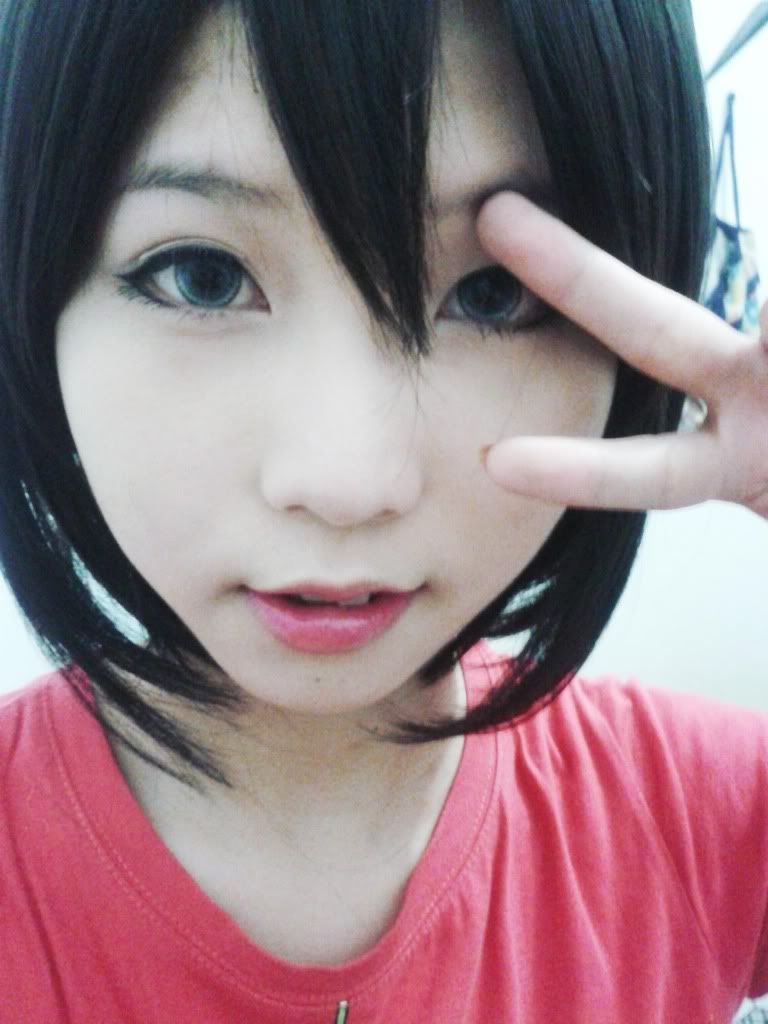 okay that's it for today,
have a nice day~~