Hello Guys~!
long time no see~! ヽ(;▽;)ノ
finally i can updating my blog after finishing my final assignment. ⊙△⊙
so, yesterday i received a new circle lens from my sponsor
Softlensholic
.
i never know what kind of lenses that they will give me, i asked them to choose for me, because that way it will be like present with surprise! o(≧∇≦o)
when i opened the package, i'm really excited that i got this!
EOS Bubble Pink ( WM-101 )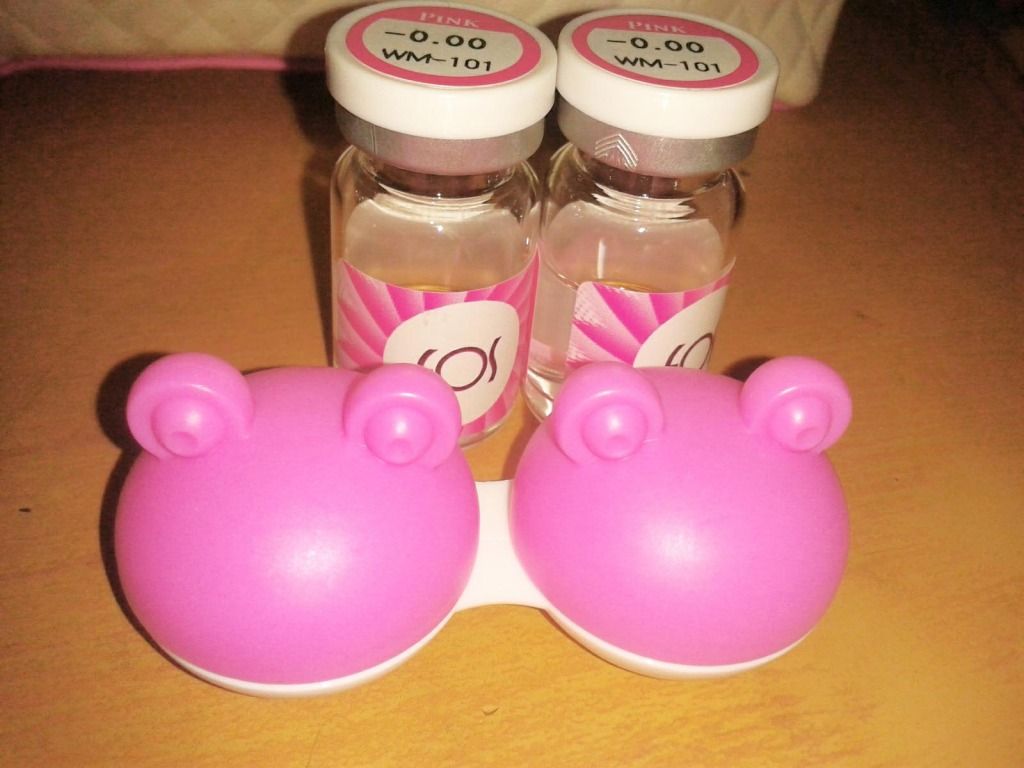 EOS Bubble Pink ( WM-101 )
Power Available : 0.00 to -10.00
Life Span : 1 Year
Diameter : 14.8mm
Water content: 48-52%
Origin : EOS , South Korea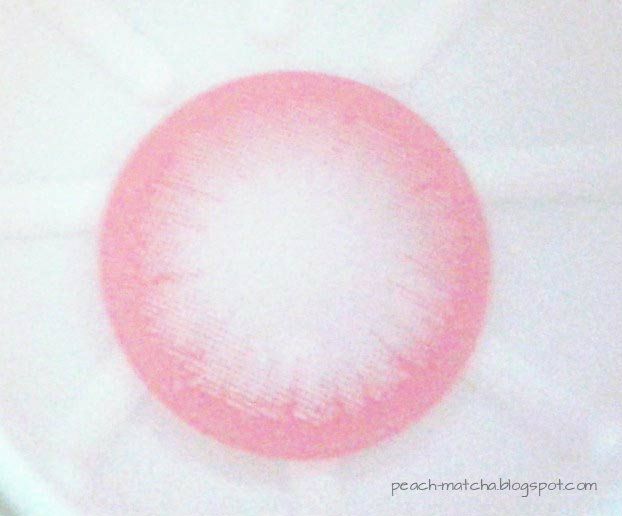 as you can see, the color is pink! more looks like pastel pink!
the color is very vibrant and doesn't have black ring at all.
let's see how it's look on my eyes, ⊙ω⊙
with flash
without flash
More closer look,
with flash
with white flash
without flash
Full face photos,
with flash
without flash
Color and pattern ( 3,5/5 ):
the color is super vibrant! with or without flash, the color is almost the same! ⊙△⊙
but for the pattern it just a plain pink color with a spiky pattern in the middle. it even don't have a black ring,
which makes this lenses looks unnatural. My friend said my eyes looks like irritated when i wear this lenses, lol
Enlargement Effect ( 3/5 ) :
diameters of this lenses is 14.8 mm, which is supposed to be make my eyes looks dolly, but because of the pastel pink colors without the black ring, it looks like the color is blended with my white eyeball, and makes my eyes looks smaller. ⊙△⊙
Comfort ( 4.5/5 ) :
this lenses have a high water content, and i already wear it for more than 3 hours.
It's surprisingly comfortable on me. ⊙ω⊙
Overall ratings ( 4/5 ) :
this lenses is not for you if you like a natural looks, also this lenses will looks pretty scary and weird without make up. But i still like this lenses for cosplay purpose because the color is very vibrant! i still hope that this lenses have a black ring so i can use it for everyday purpose, (;へ:)
you can get this lenses at
Softlensholic
FB
or
Page
.
this lenses have 6 colors to choose and maybe will looks better than this one.
go to their page for more info~ (^▽^)
for International reader you can buy it at
Lensvillage
What do you think about this lenses?
don't forget to comment below~ (≧∇≦)/