hi guys~! (≧∇≦)/
how is your day?
today i'll talk about a really cute lip gloss from Tony Moly~
I got this lip gloss from
Kawaii Corner
my new Sponsor~
lets see how cute it is! (´∇ノ`*)ノ
Tony Moly Fruit Princess Gloss ( Strawberry Princess )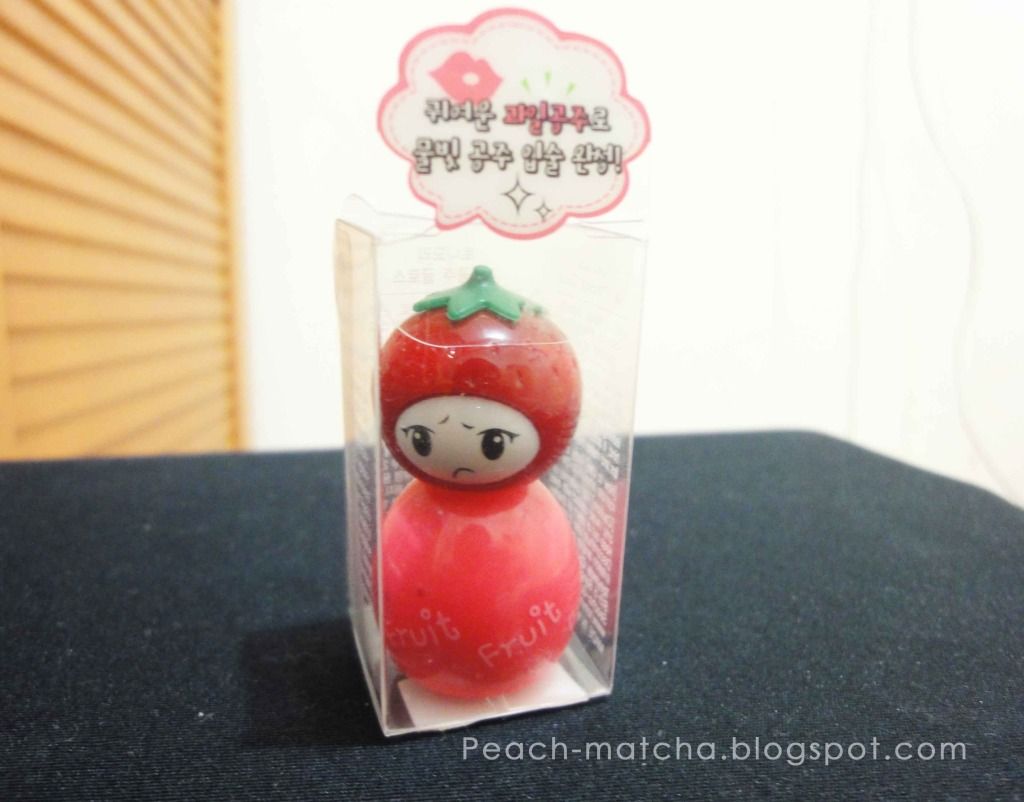 Description:
Add a sparkly shine to your lips with our fruit princess gloss!
Tony Moly Fruit Princess Gloss, with it's soft jelly polymer based, applies smoothly to your lips
without leaving a sticky residue behind. It adds moisture to your lips and makes them look fuller.
Origin:
Korea
Tony Moly Fruit Princess Gloss have 7 colors to choose, and each one of them have a different
cute packaging with a cute face!
source: prettyandcute.com
mine is in Strawberry Princess!
i don't know why but she looks pissed off ⊙△⊙
still looks cute though! ⊙▽⊙
the packaging is super duper cute! yay! for Tony Moly~ Ψ(´▽`)Ψ
but some people maybe think that this lip gloss is bulky.
the color looks like coral pink but after applied to lips it look more like soft pink.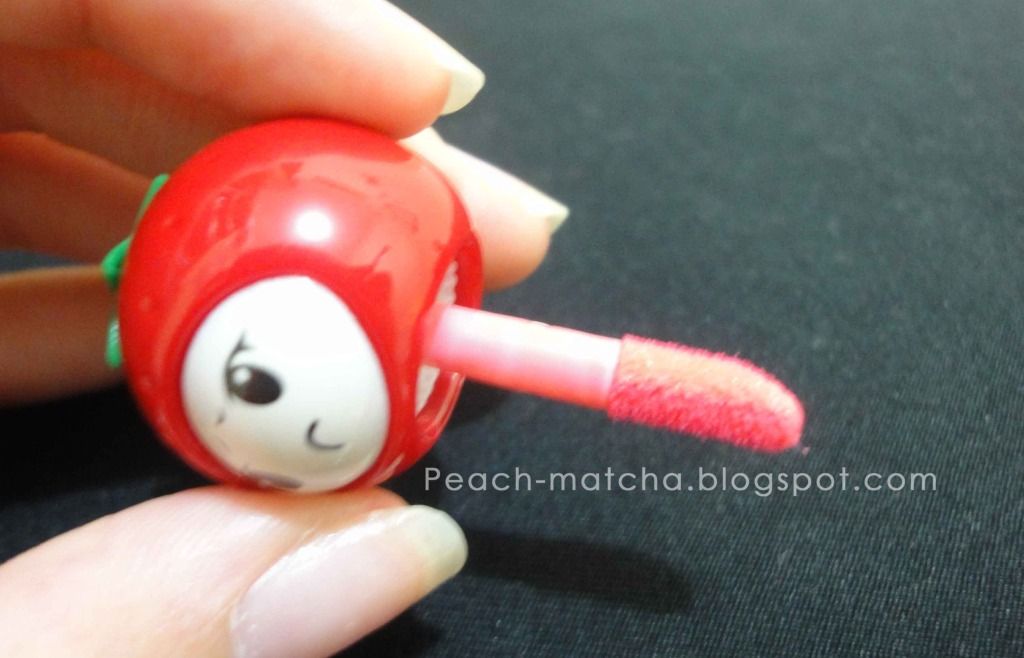 the applicator is the usual lip gloss applicator but really short, because the packaging it self is small.
but is's still easy to use~
Swatches on my hand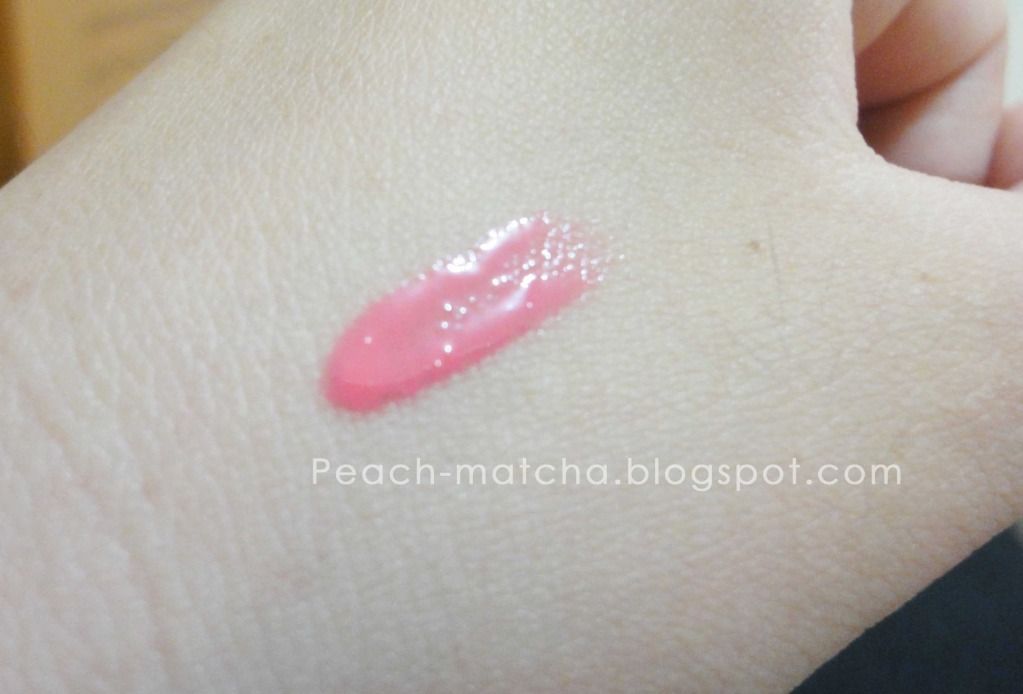 without flash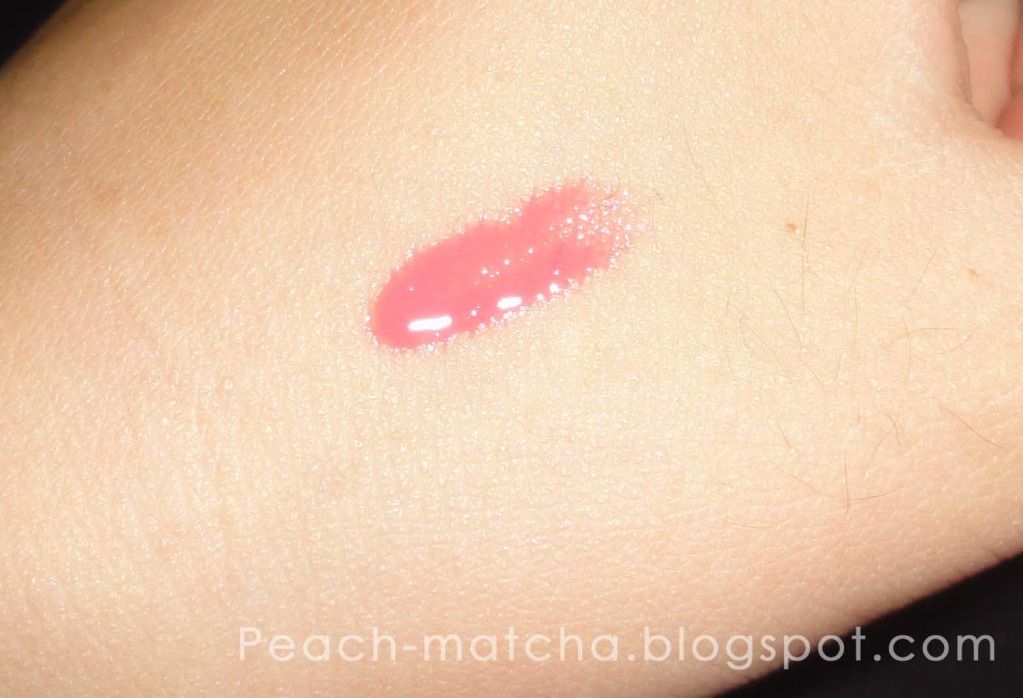 with flash
bare lips
without flash
with flash
i really like this lipgloss! the color is not to bold and not to sheer either~
i'm not sure with another color but this one
can make my pale lips look fresh in instant!
this lip gloss is not to shinny but can make our lips looks fuller~
really great for everyday natural look~
- Super Cute Packaging
- Have 7 cute colors to choose
- Great for everyday look
- Not too shinny but make our lips fuller
- Nice scent!
- Not sticky
- Bulky packaging
they sell a lot of Korean beauty products with affordable price and a great service also!
for International reader you can get it at
Prettyandcute.com
So what do you think about this lip gloss? is it cute enough to be in your beauty pouch?